Thought this would be fun one to use for Water Bombing with the water drop effect from TheAlx.
Available from https://flightsim-squadron.itch.io/aircraft-current/devlog/292374/flying-boat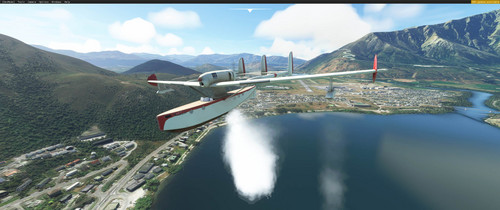 Water Drop triggered with flap key, using Drop Effect Library from https://github.com/thealx-eech/msfs-effects-lib
Model from https://sketchfab.com/3d-models/lm-328-flying-boat-d34a38da8ac6454cbdea645433b8d…
Test flight video:
Update 13 Sep 2021:
Added water trail effect
Added water trail effects to Flying Boat, ie the water streaks when moving through water.
Also added floats to the flight model to allow it to take off from water.